While the winter season is starting, we are creating new ideas! The 11th of November 2019 we introduced curious guests to a new fine dining concept in collaboration with the extraordinary Karloff in Berlin-Kreuzberg and our new chef Odysseas Efstathopoulos on St. Martin's Day.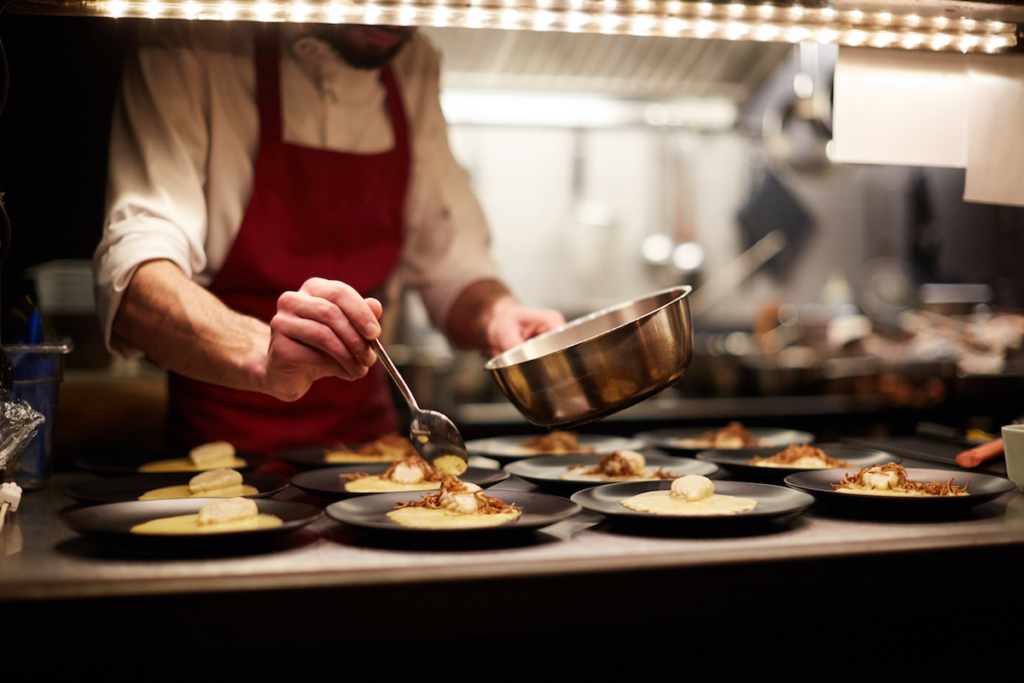 As an alternative to the meaty traditional German "Martins Gans" the Mikrokosmos Team created a tasting experience that took our guests on a journey through the world of insects and let them explore new culinary boundaries. Our idea was to offer a dinner that could satisfy all five senses. The private candlelight atmosphere limited to 15 guests at Karloff combined a sophisticated autumnal design with a cosy surrounding and enwrapped immediately the mind of our guests. So that everybody could socialize and enjoy, united at one big table.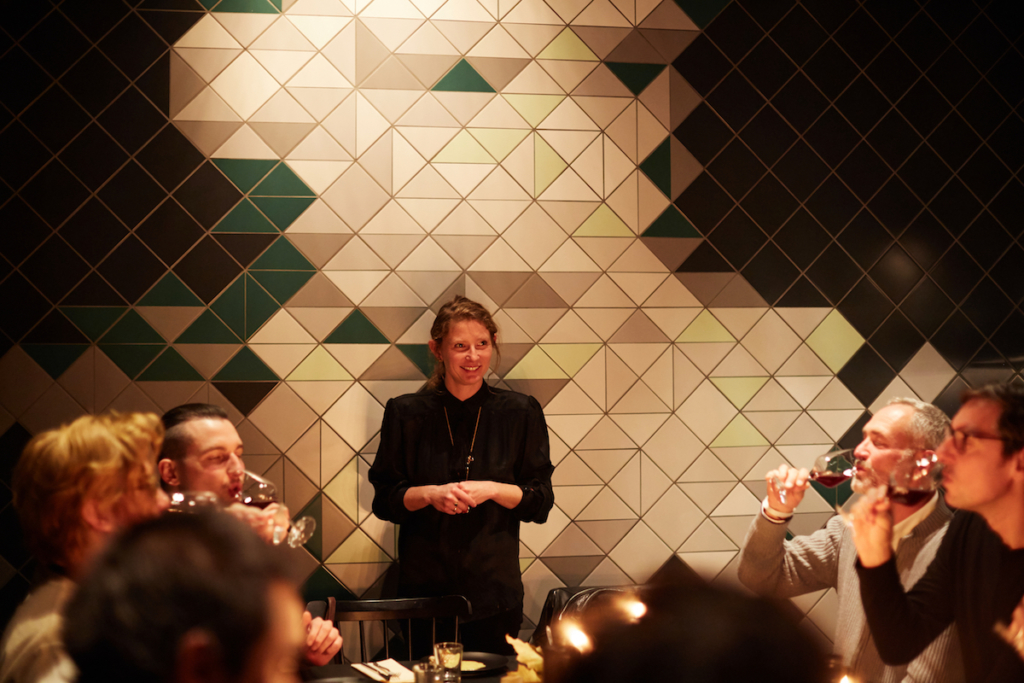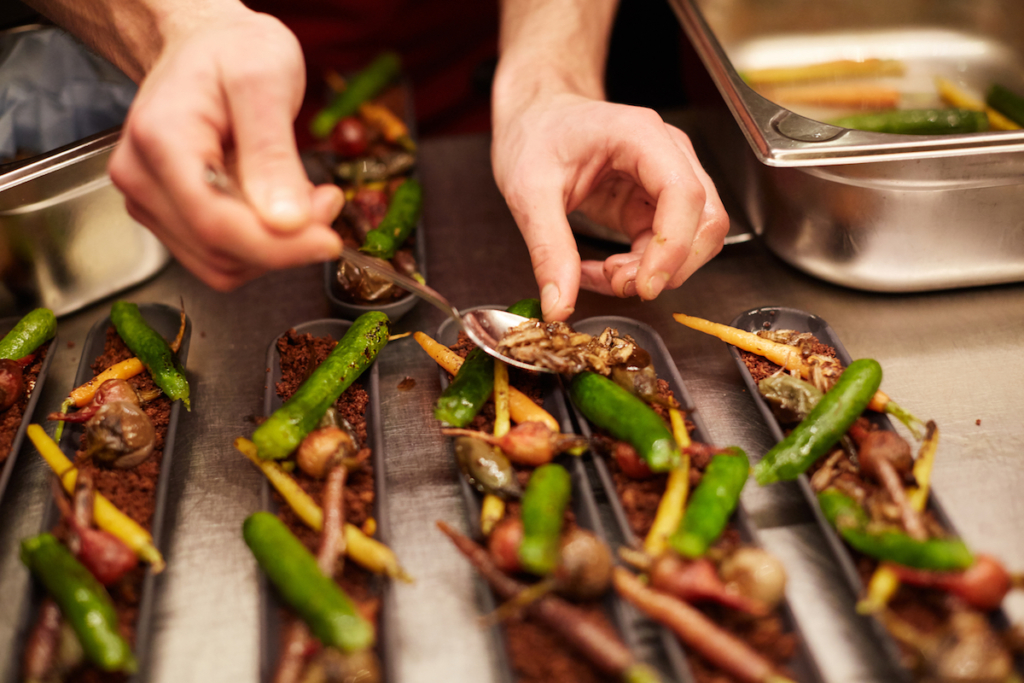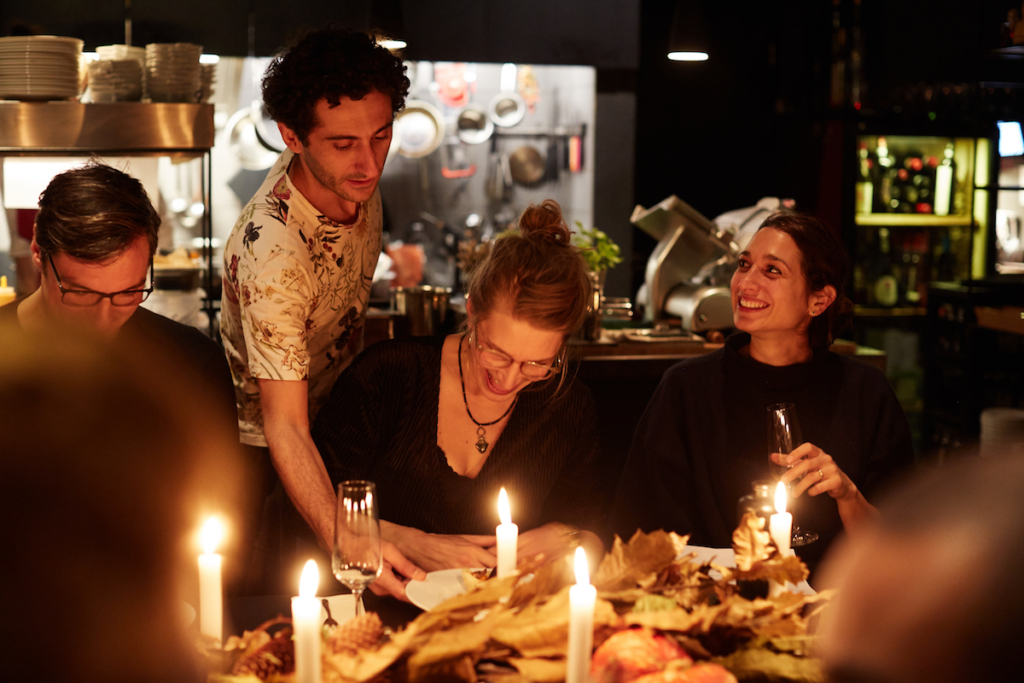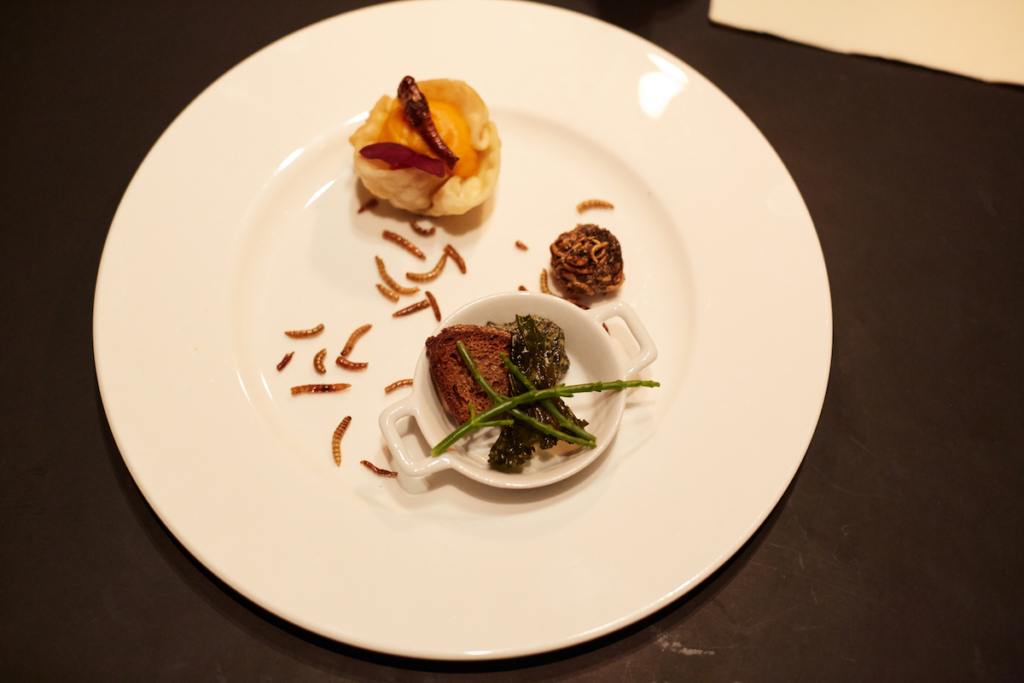 After a short introduction by Mikrokosmos' founder Nicole Sartirani the participants warmed up with a Welcome Tea Infusion to relax the guests and prepare the whole body for the upcoming tasting. Afterwards we served a "bite game", a variation of dried insects combined with seasonal ingredients like pumpkin, baby vegetables, creating for examples worm cheese balls with special sauces. These combinations exemplified the wide range of possibilities of the usage of insects. To conclude the first part of the menu and prepare the palate for the next turn we served a colorful Sorbet of Pink Grapefruit and Pepper.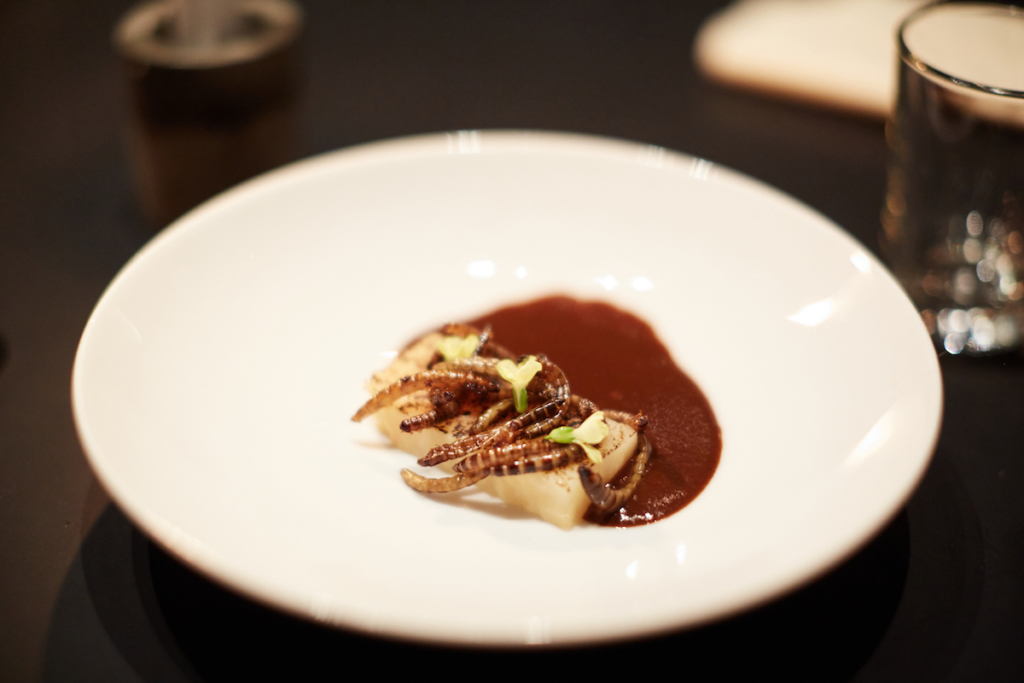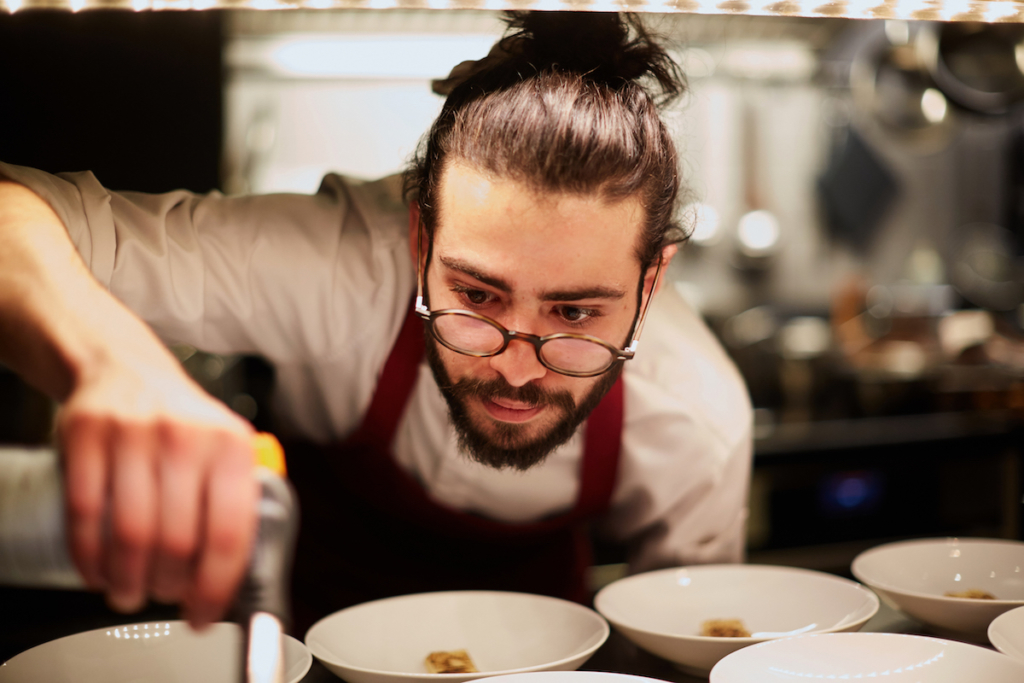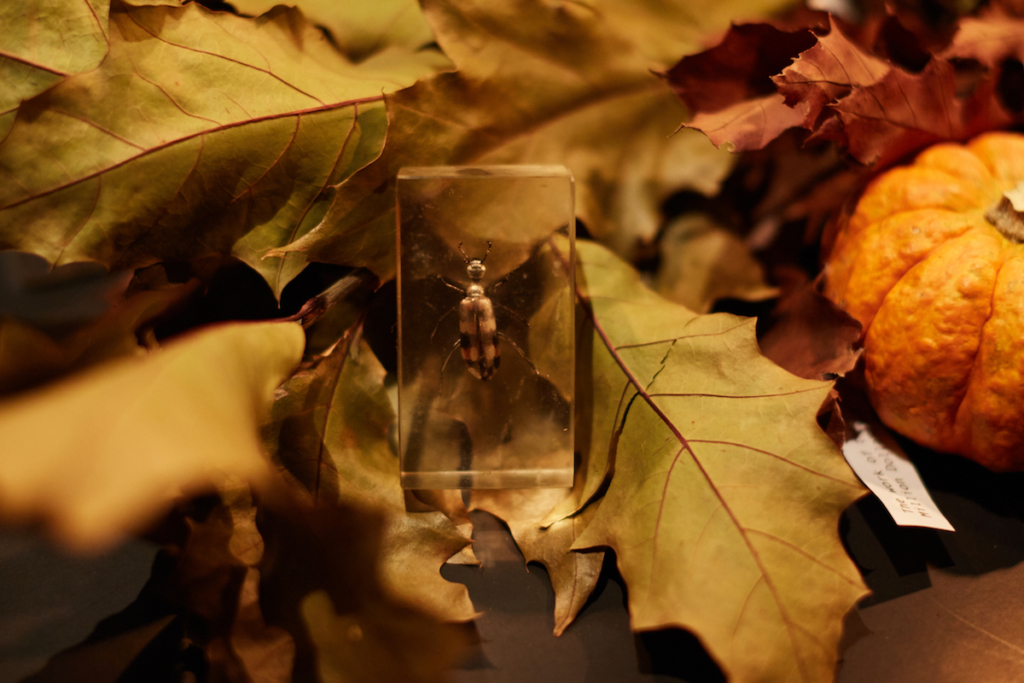 All in one our guests experienced five main courses and two surprise dishes that showcases individually the flavor and structure of each insect that we carefully selected. Especially the second part of the menu provoked the subconscious and stimulated new tastes with the revolutionary use of fresh insects that were roasted, fried and caramelized in combination with high quality products such hand made ravioli, salt baked celery root, shiitake and wood mushroom, dehydrated vegetables or home made mustard.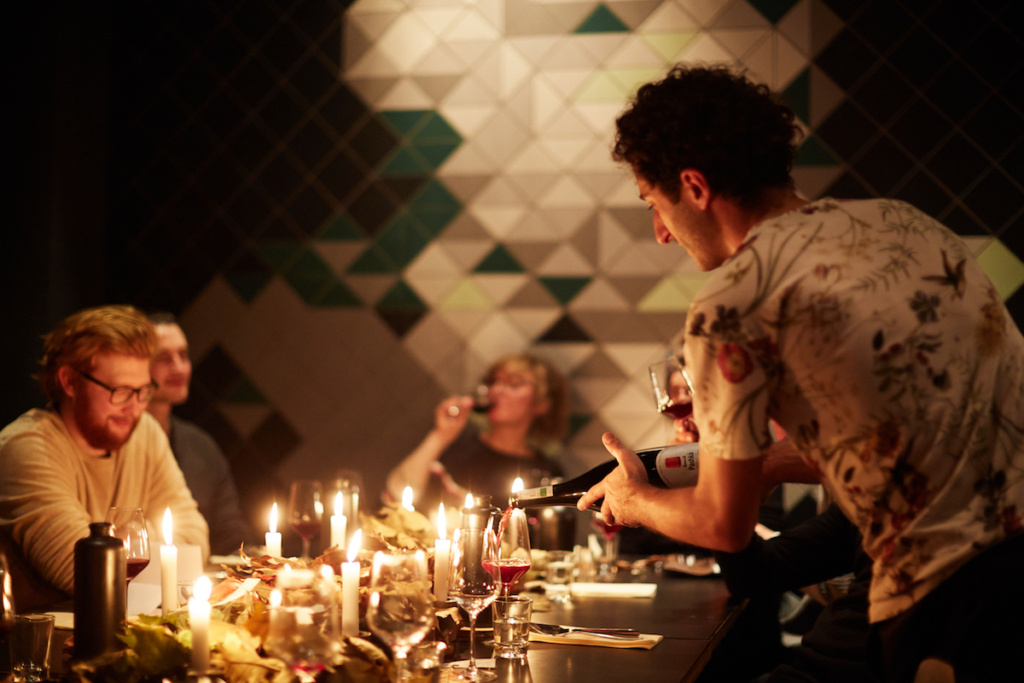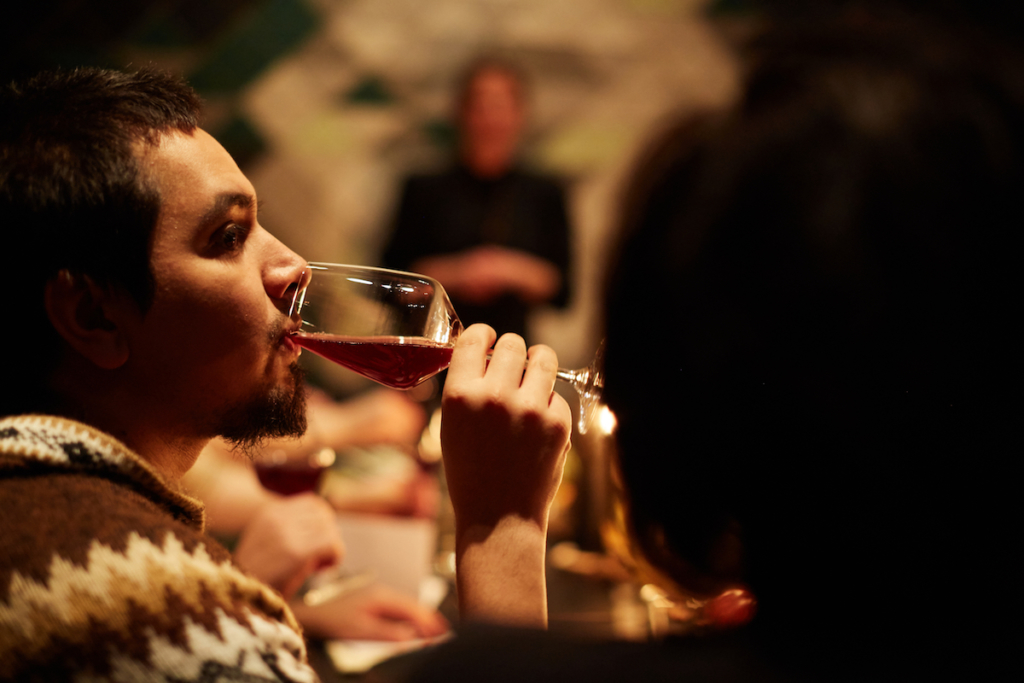 Last but not least our host Achille from Karloff spoiled the dinner family with a vast selection of natural Italian labels that were perfectly pairing with each dish. In that way the guests enjoyed this evening abandoning their prejudices and being emerged in the earthy notes of a colorful autumn.