Sometimes you need to set out for long and winding journey to found your desired destination. And finally he found us. His name predictive. Let me introduce you to Odysseas Efstathopoulos. A Greek chef that will introduce insects in his art of cooking and cooperate with us for some events.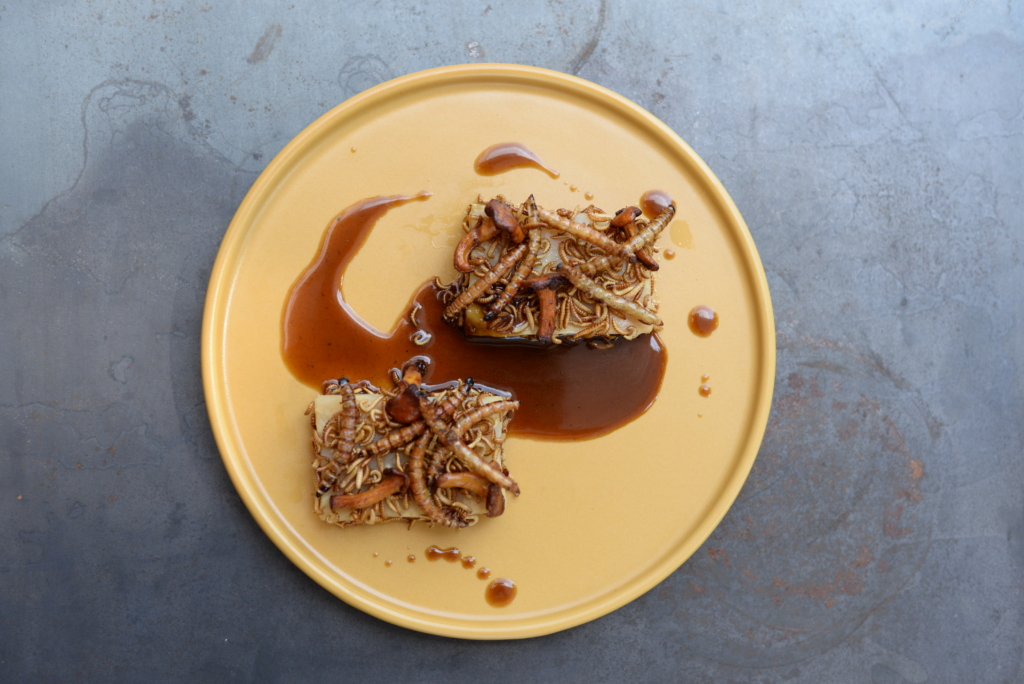 Odysseas was born in Limassol in Cyprus with Greek nationality. During his studies in Law at the Sunderland University in the UK he found his calling to gastronomy and enrolled in the Le Monde Institute of Hotel and Tourism embracing his new career with passion. Whether he was working and learning in the 3-Michelin-Star Restaurant Azurmendi in Spain, assisting in the organic farm Ecovillage Tris Elies or trained by prominent globetrotter sommeliers such as Yiannis Kaimenakis, his knowledge and appreciation for the culinary arts and industry grew. The chefs work is driven by a deeper understanding of the values like sustainability and biodynamic agriculture.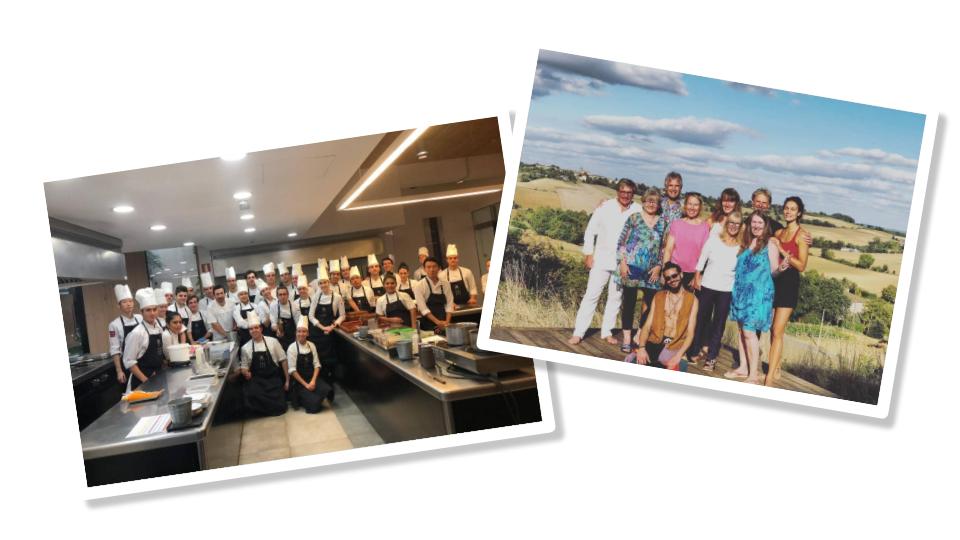 So, it's no surprise that Odysseas collaboration with MikroKosmos focuses on the powerful effects that his work reveals on food production and how he can introduce more awareness and consciousness about the way we eat in Berlin's gastro scene, touching taboo topics such as entomophagy and breaking down eventually the barriers of disgust and prejudices.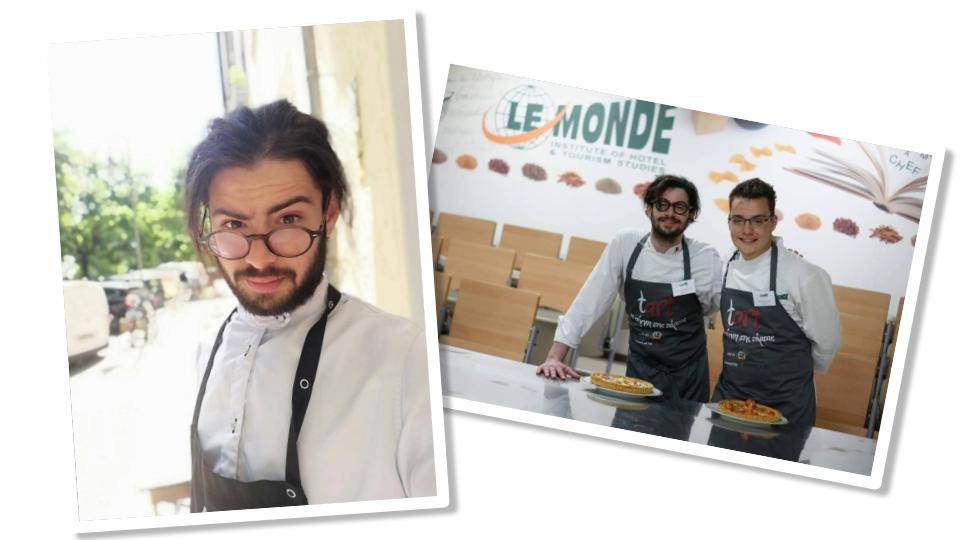 Essentially the collaboration with Mikrokosmos leads in two different directions. We will set up a fermentation facility storage that will involve the experimentation with ethically sourced ingredients to produce anything from Scoby (a symbiotic culture used for Komboucha) to fermented fruits and vegetables to dehydrated seeds, flowers and herbs. Neighbors, children and school classes will have access to our garden to catch a glimpse of Mikrokosmos' philosophy. The aim is to bring people together, share knowledge and create experiences in worm farming, plant cultivating and fermentation that stop us from forming wrong ideas in terms of a sustainable future.
But of course that's not enough! The most important part of the co-working process with Odysessas is our collaboration in terms of culinary. The chef just designed some wonderful sweet insect dishes for us and will present his newest creations during a special fine dining happening in Berlin-Kreuzberg on St Martin's Day.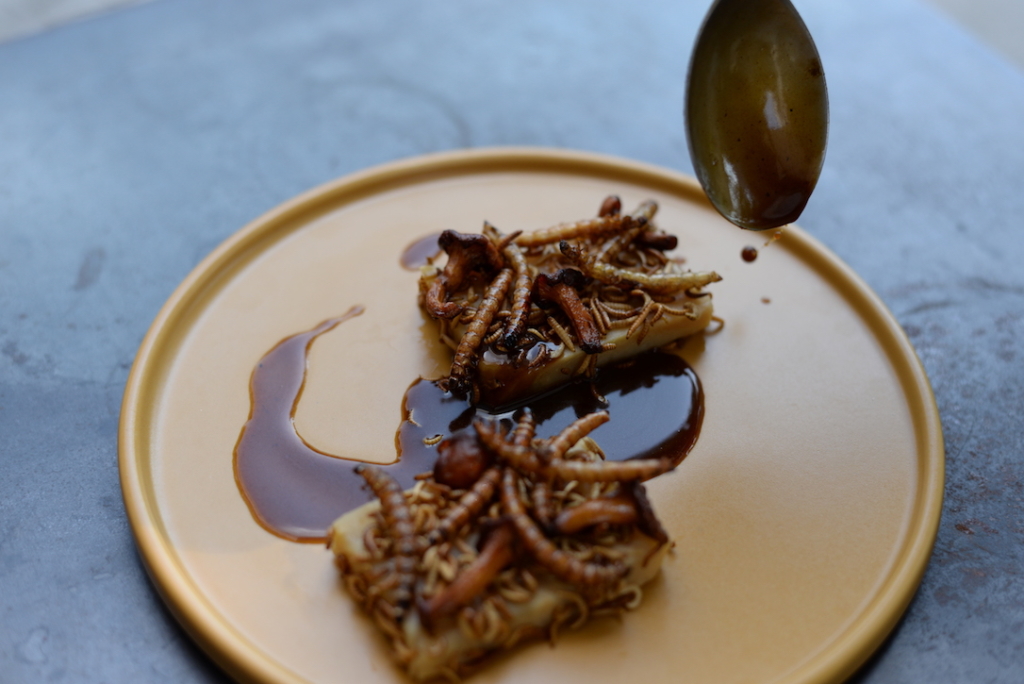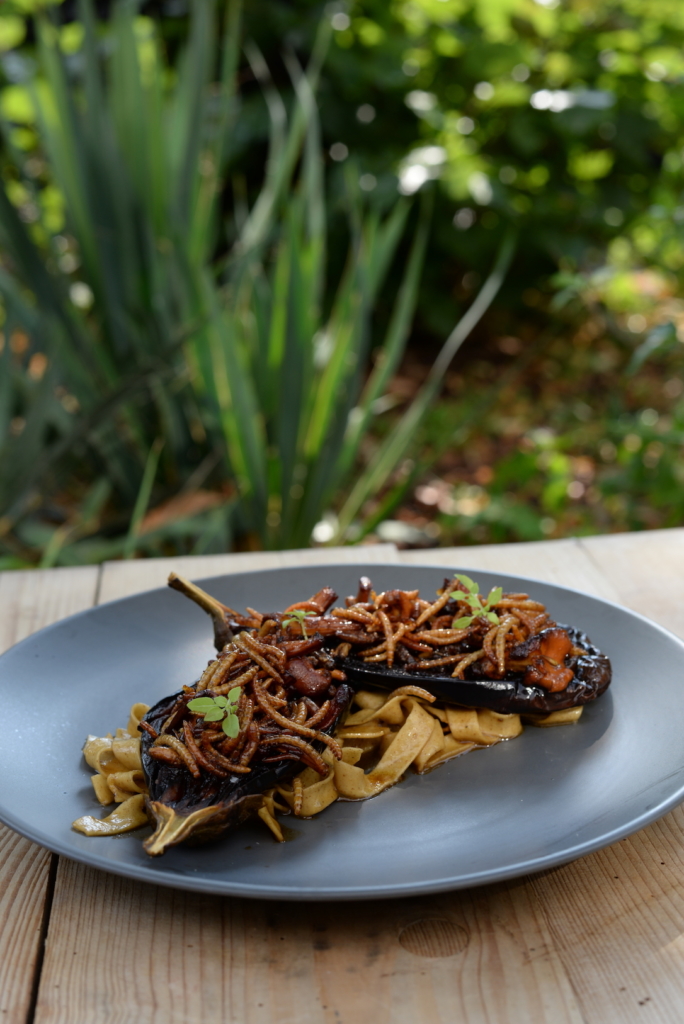 This degustation experience will be the start for an exclusive series at the extraordinary Karloff Berlin. The first edition will offer a creative alternative to the German "Martins Gans", traditionally served during the feast. The menu will consist in five main courses and two surprise dishes that showcases individually the flavor and structure of each insect that we carefully selected. It is meant to play with your senses, provoke your subconscious and stimulate your thoughts. In combination to the menu our host Achille from Karloff will design the perfect wine pairing based on a vast selection of natural Italian wine labels. The dinner will be arranged in familiar atmosphere for up to 15 guests due to the limited seats at Karloff.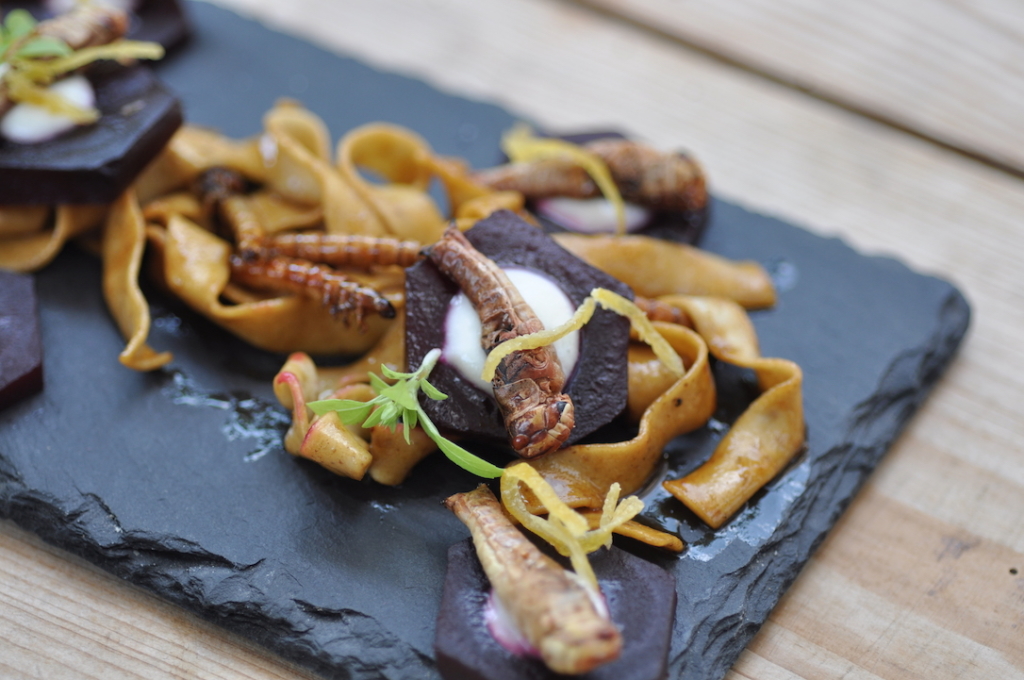 If you wanna experience personally Odysseas culinary art and creations then reserve your seat during this special event, abandon your prejudice and allow us to guide you along this delicious journey in the world of edible insects.
Follow the link to our Facebook Event and get more information about the upcoming dinner and prices or simply write us a mail to info@mikrokosmoberlin.com and get your reservation!