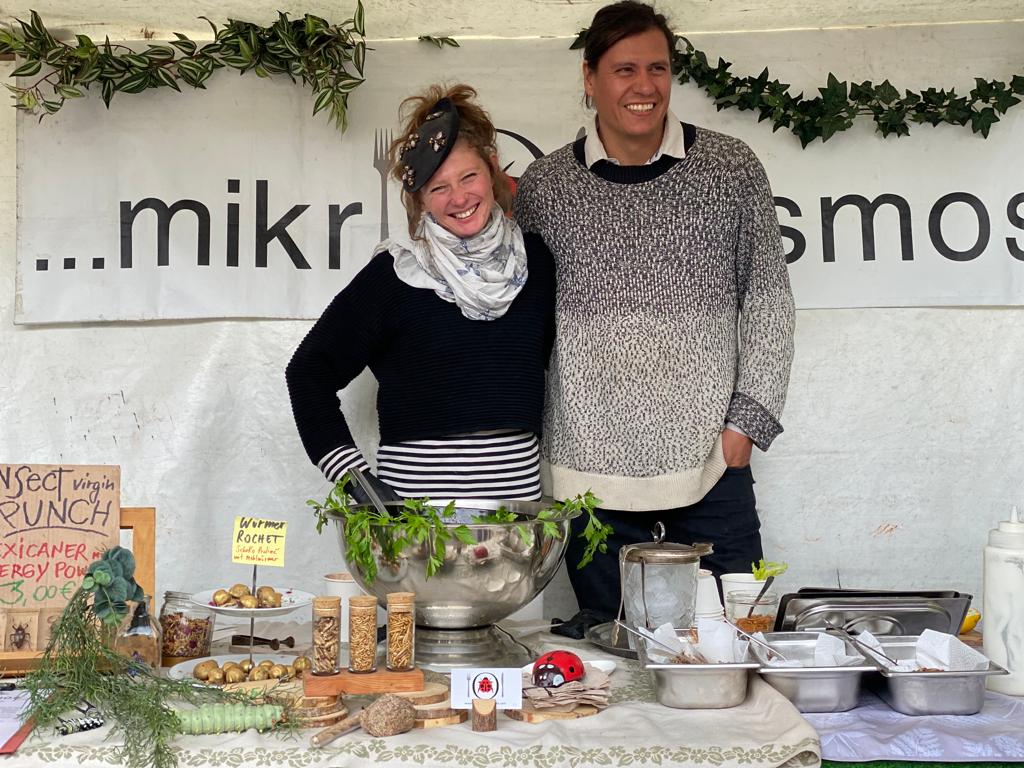 Currently we are takin part in:
Schillerkiez Markt (Herrfurtplatz)
EVERY SATURDAY 10:00-16:00
Nowkoelln Flowmarkt (Maybachufer)
EVERY TWO SUNDAY 10:00-17:00
On the 12.06.22 we will be part of
UMWELTFESTIVAL 11:00-19:00 (Brandenburger Tor)
Are you interested in one of our workshops? Do you want to organize an event and you search for a special insect catering? Do you have questions about cooking with insects or insect farming? Or do you simply wanna order some insects? Please drop us a message and we get back to you with all the information you need!