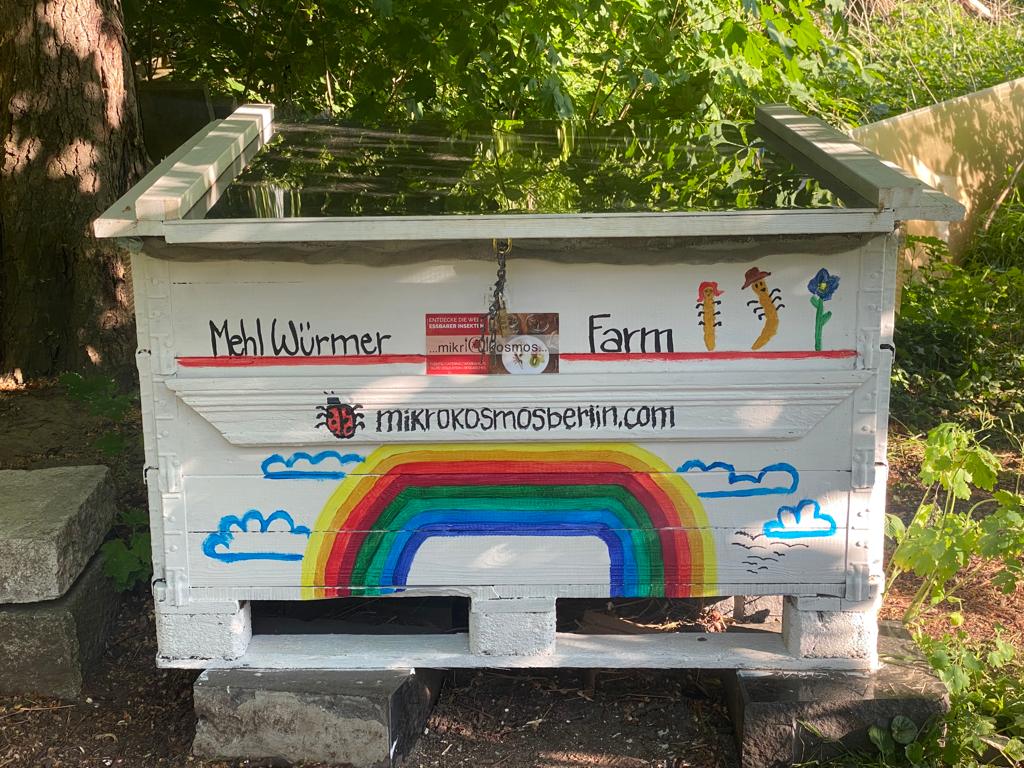 Currently you can find us:
EVERY WEDNESDAY 15:00-18:00
Prinzessinnengarten Kollektiv (Hermannstr. 100) There we have a small collective Flour Worms Farm and we show and explain how easy it is, starting a self breeding project. (Contact us to book a spot)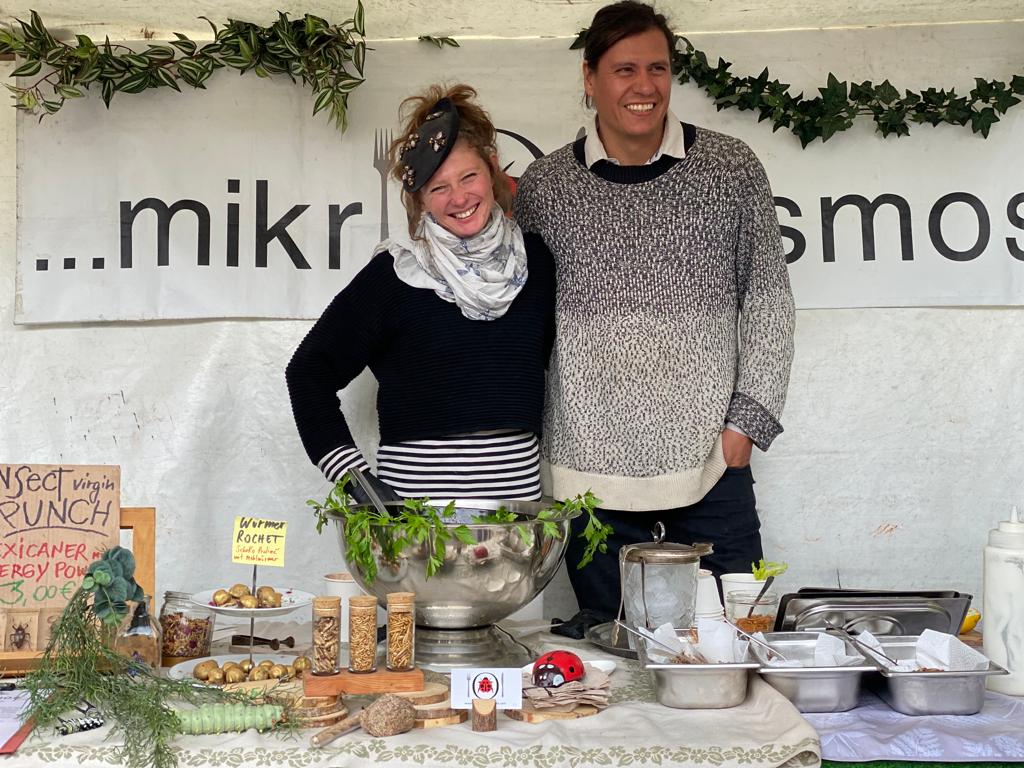 STREET FOOD THURSDAY 17:00-22:00
Markthalle Neun (Eisenbahnstr. 42/43) There we sell our special mix of Insect Finger Food. NOT EVERY THURSDAY (contact us before to come to be sure to find us)
ESSKULTUR MARKT TOUR
We take part in some of this tour Event selling our fried insects.
24-26 / 06 Strausberg
1-3 / 07 Nauen
8-10. / 07 Oranienburg
15-17 / 07 Baumschulen
22-24 / 07 Schwedt/Oder
29-31 / 07 Mariendorf
5-7 / 08 Rechlin Hafen
12-14 / 08 Prenzlau
19-21 / 08 Hohen Neundorf
TERRARISTIKBÖRSE BERLIN 10/07/22
Tegeler Seeterrassen (Wilkestraße 1) There we sell our insect dishes from 10:00 to 15:00
Are you interested in one of our workshops? Do you want to organize an event and you search for a special insect catering? Do you have questions about cooking with insects or insect farming? Or do you simply wanna order some insects? Please drop us a message and we get back to you with all the information you need!