I had the great pleasure to attend the first edition of the Summer School "Insects as Food and Feed – from producing to consuming" organized by the Wageningen University & Research Campus in the Netherlands that investigates the potential of insects as a source of protein for human food and animal feed.
Our tutor was Prof.dr.ir. Arnold van Huis, tropical entomologist and director of the Laboratory of Entomology in Wageningen. He worked from 1974 to 1979 in Nicaragua for the Food and Agriculture Organization (FAO) of the United Nations on integrated pest management (IPM) in foodgrains. and coordinated a regional crop protection training project for eight Sahelian countries. In 2013 he published with FAO the book "Edible insects: future prospects for food and feed security" which has been downloaded seven million times. He is also the first author of the "The Insect Cookbook" published in 2014 by Columbia University Press. In 2014 he organized with FAO the conference "Insects to feed the world" attended by 450 participants from 45 countries. Together with the university he prepared a rich schedule of different lessons and interesting meetings and talks that were discussing the most many challenges in bringing insects on the market:
How we can use them for food, feed and cosmetic industry?
How can we rear insects in a sustainable way with low environmental impact?
What type of production design and facilities are needed to farm the insects in an optimal way?
What we need to know about safety and legal question while farming insects?
What marketing and promotion tools are useful to win new consumers?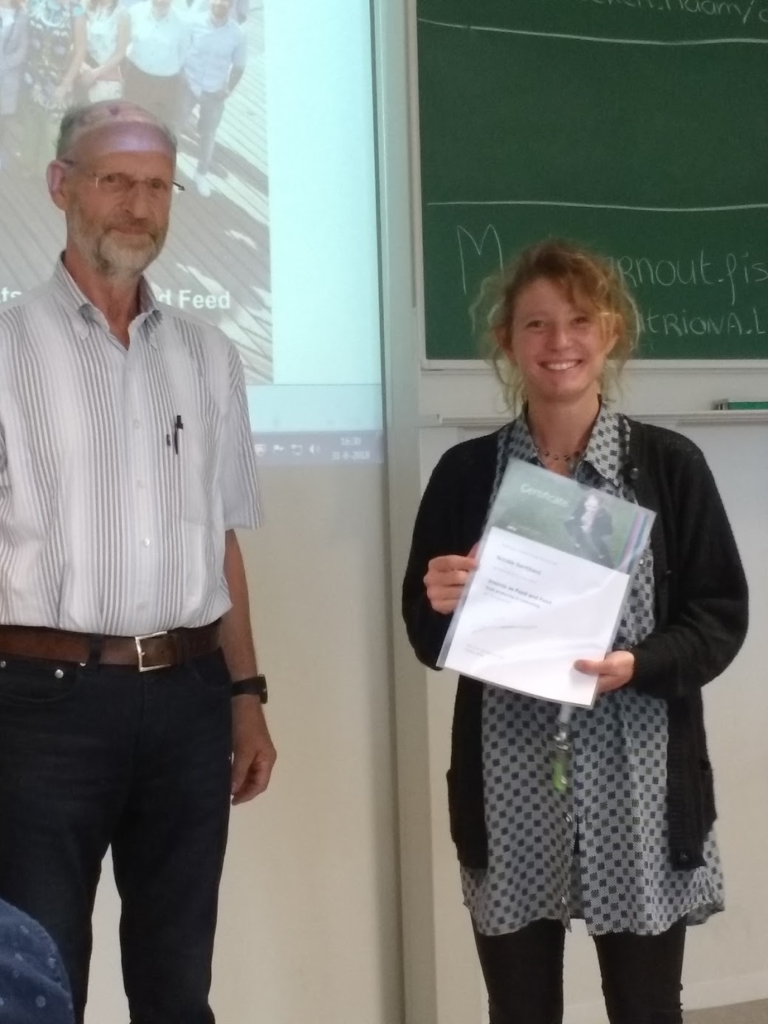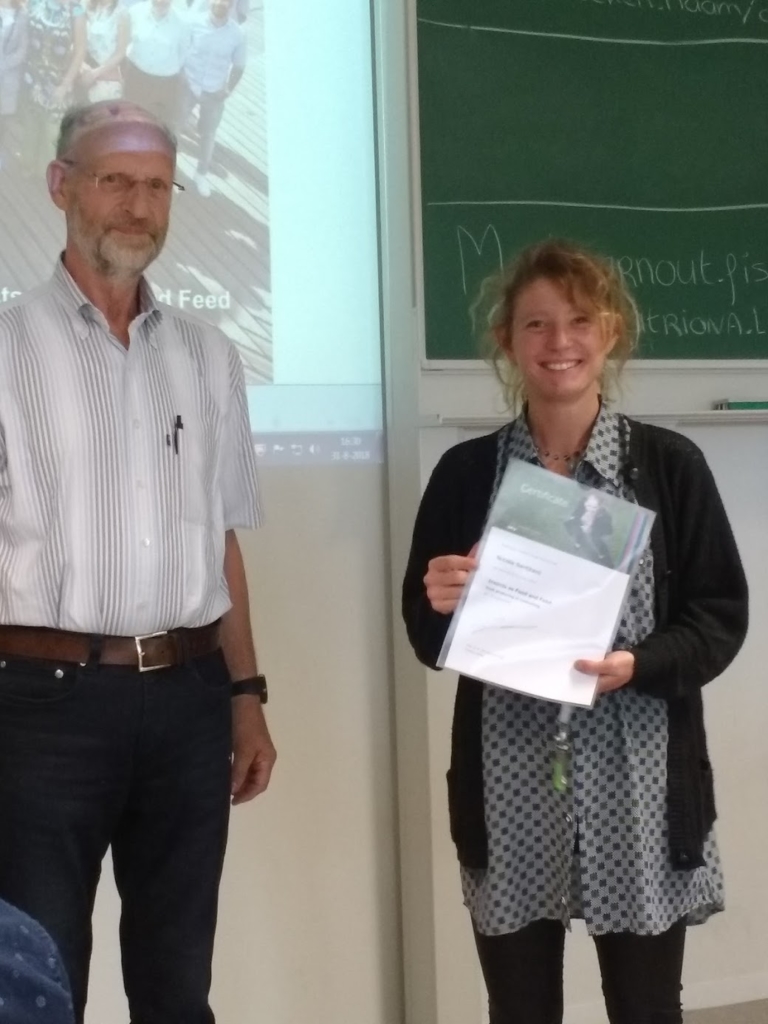 It was a perfect mix of lectures, practical cases, group work and an excursion day trip to different research laboratories that opened their doors for the curious participants. We got insights in the entire chain, from genetics to farming, logistics, processing, marketing and consumption. The whole experience opened my mind and enriched my knowledge with precious scientific backgrounds, latest results of innovative researches and more details about future challenges and opportunities of insect farming. I felt myself part of an important food revolution and I got inspired in many different directions.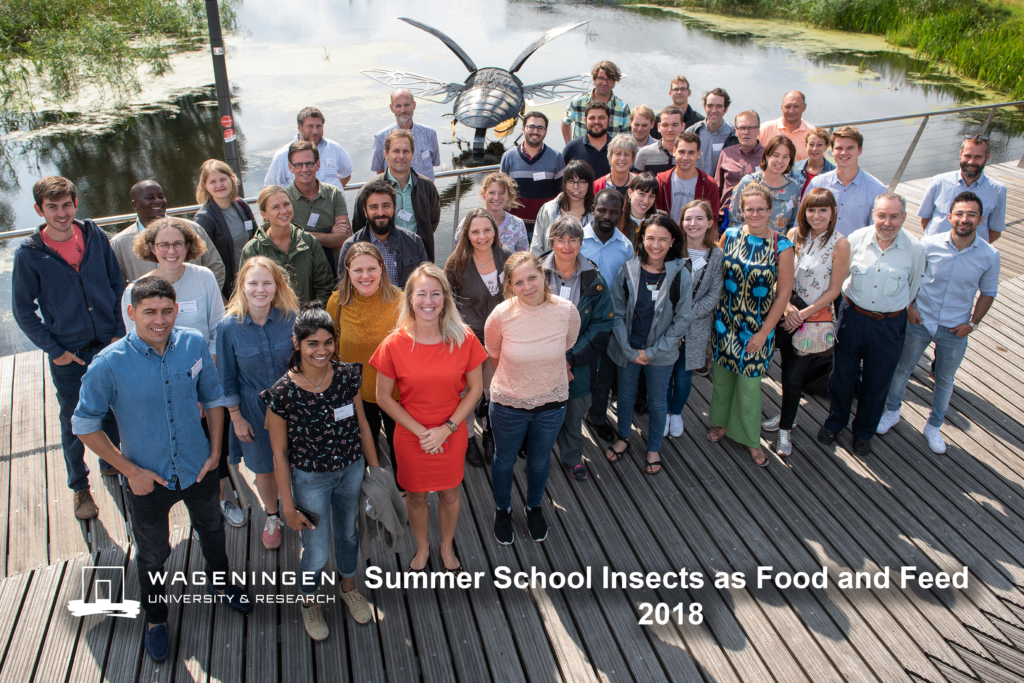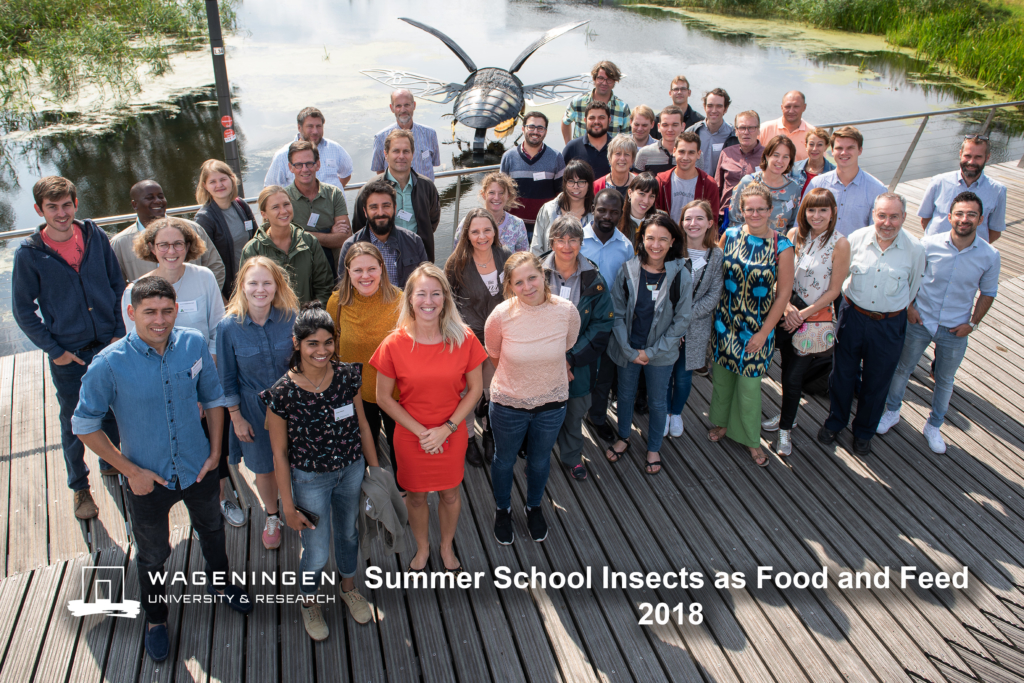 I deeply recommend the summer school to everyone who wants to learn more about insects as food and feed. The course worths all tits costs! Who attend will get in touch with all the leading European players, such as academic experts and International entrepreneurs that make this completely new and increasing business possible.
More info about the Wageningen University and the Summer School you find here: www.wur.nl