The objective of MikroKosmos is to create new fields of interaction to arouse the curiosity of different consumers about insect matter and nutrition from insects. Beside our weekly market stands in Berlin, we build new contexts of communication and education through our pop-up restaurants, workshops, informative meetings, theatre and other accruing events. Learn more…
MARKETS

The Market is the place where kitchen and eaters are directly connected. We take part in street food markets in order to get closer to the people. We offer a good alternative to meat combined into different dishes made with bio-seasonal products. A healthy superfood surprisingly delicious.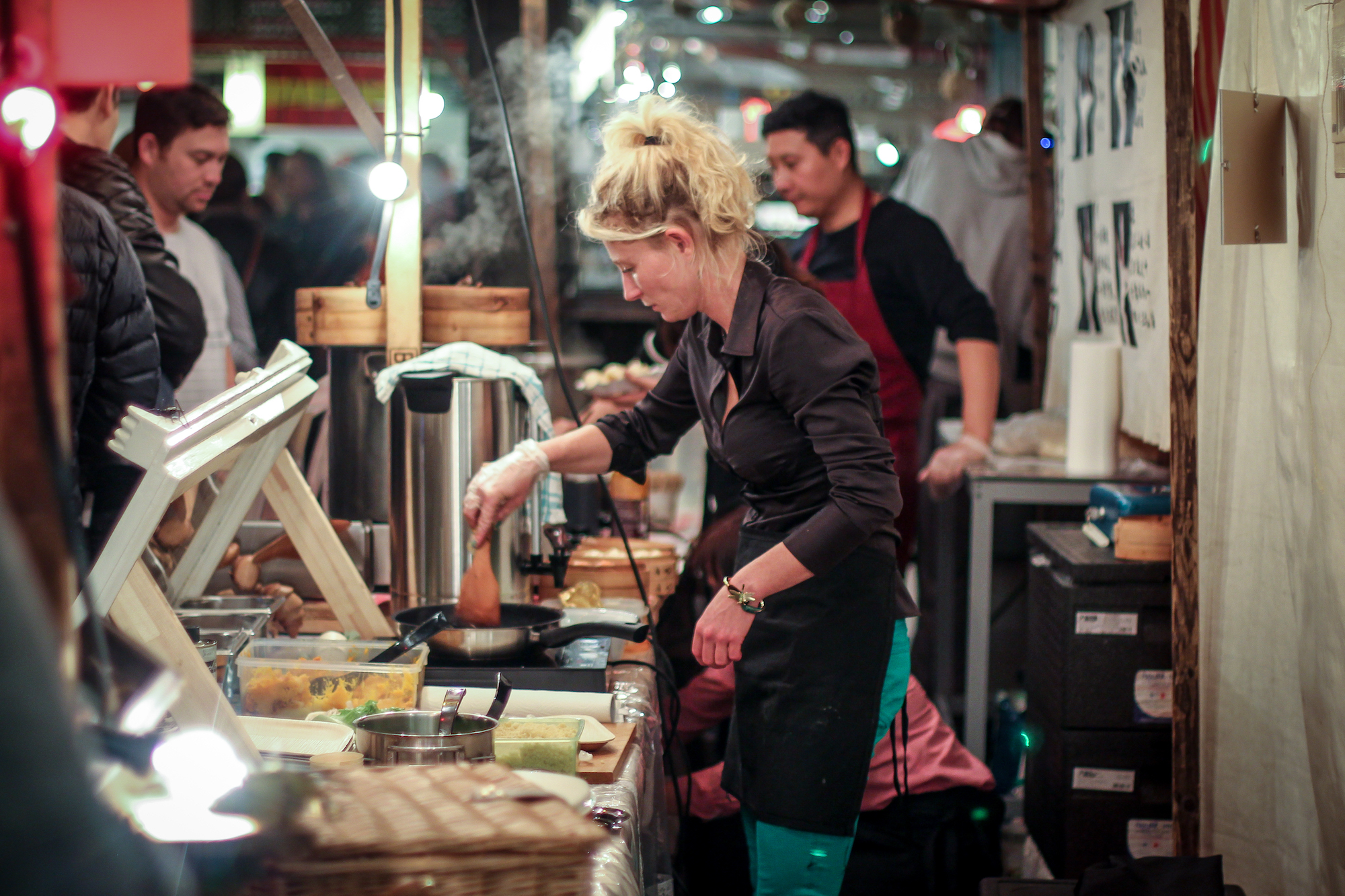 EVENTS

Surprising consumers and clients we organize creative pop-up events and private dinners that bring together art, music and cooking inspired by the world of insects.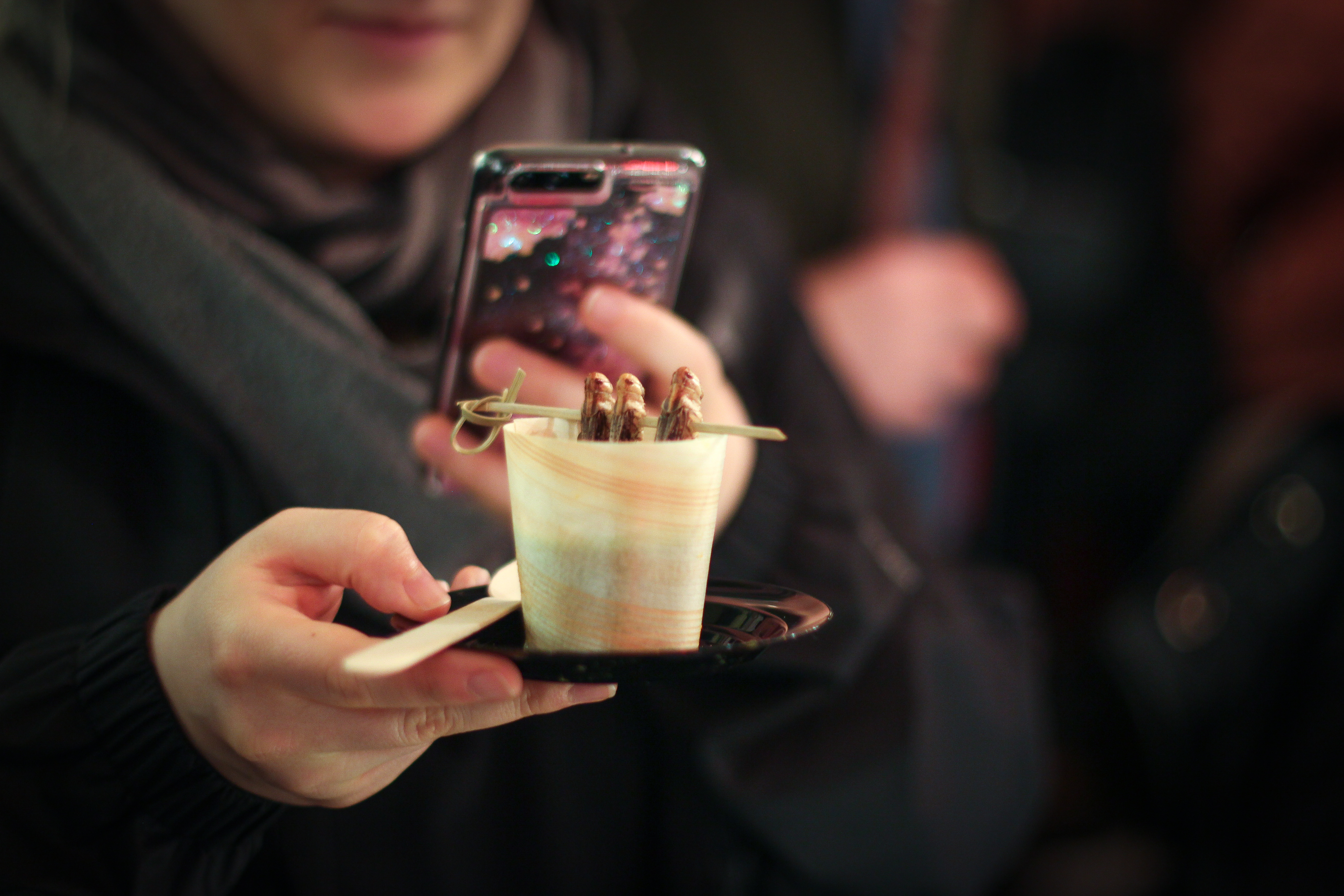 EDUCTATION

Through workshops and lessons we would like to sensitise people to get interest in insects. We try to inform consumers about: nutritional values and environmental aspects related to insects, but also about current scientific researches, in-farming possibilities and ways of cooking.