On the internet, insects always win. Choose any foodish enviro-metric you like: gallons of water, CO2 equivalents of greenhouse gases, acres of land, feed-conversion-ratio comparisons, you name it. Truth, as interpreted and disseminated by infographics, will declare the unequivocal superiority of insects over any other animal we could choose to eat.
"On Eating Insects", Mark Bomford
Insects can apparently be insignificant or repellent but actually they are underestimate…without insects life on earth won't be possible and they can be the solution to the future food problem. We have to start respecting these animals and using them in the kitchen as any other ingredient.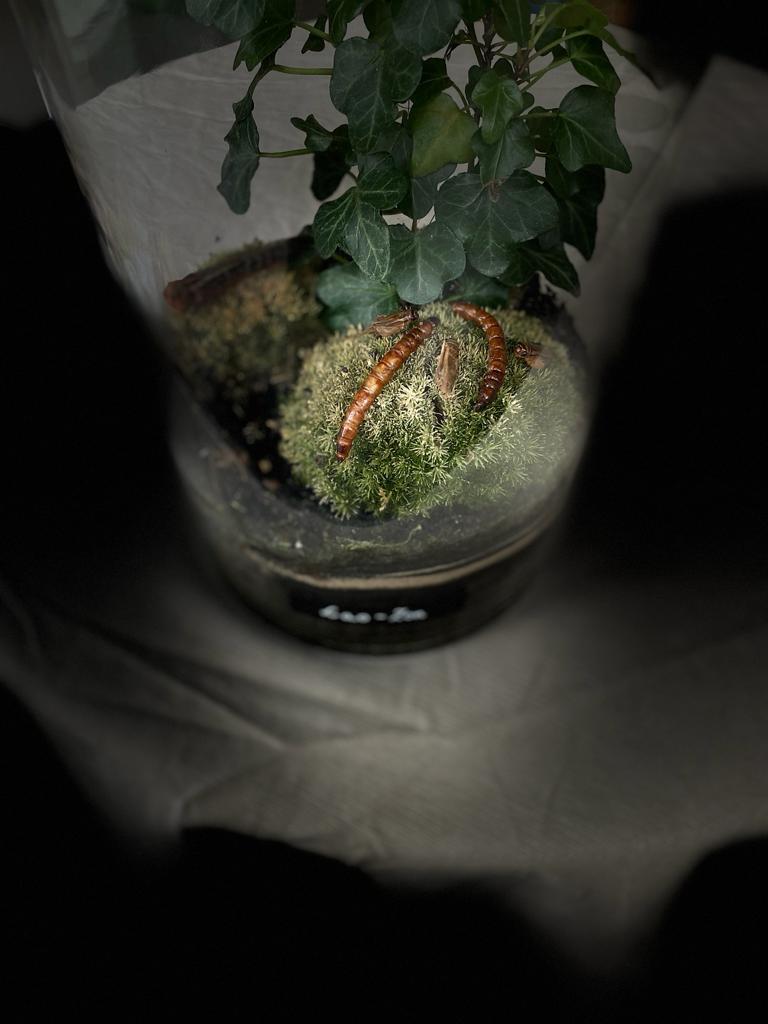 INSECTS CAN BE A SUSTAINABLE NUTRITIONAL ALTERNATIVE!
The population is increasing, our resources are decreasing and the clima is changing. If the behavior of consumers doesn't change by 2030 the whole environmental system risks to collapse. Nowadays meat consumption is reaching its limit. We are facing a global food crises. A possible solution to reduce livestock production could be achieved by eating insects, ensuring a diet rich of proteins, vitamins, minerals and other essential nutrients.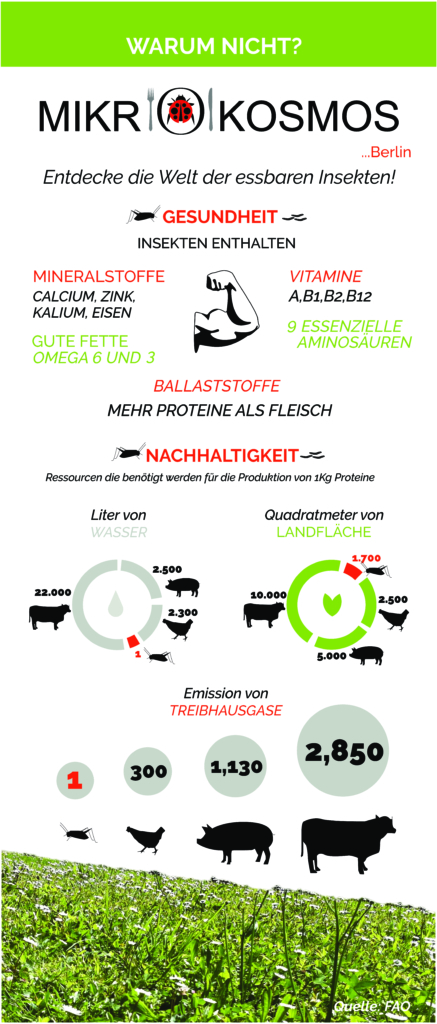 WASTE BIODEGRADE!
Insects decompose not only organic matters but also polystyrene, cork and different kinds of plastic and transform it in useful compost.
BIOLOGICAL PEST CONTROL!
Only 10% of all insects are parasites. All other insects are "predators" and help to balance the natural equilibrium on Earth.
NO INSECTS NO LIFE!
90% of all plant species on Earth depend on pollinators
98% of all pollinators are insects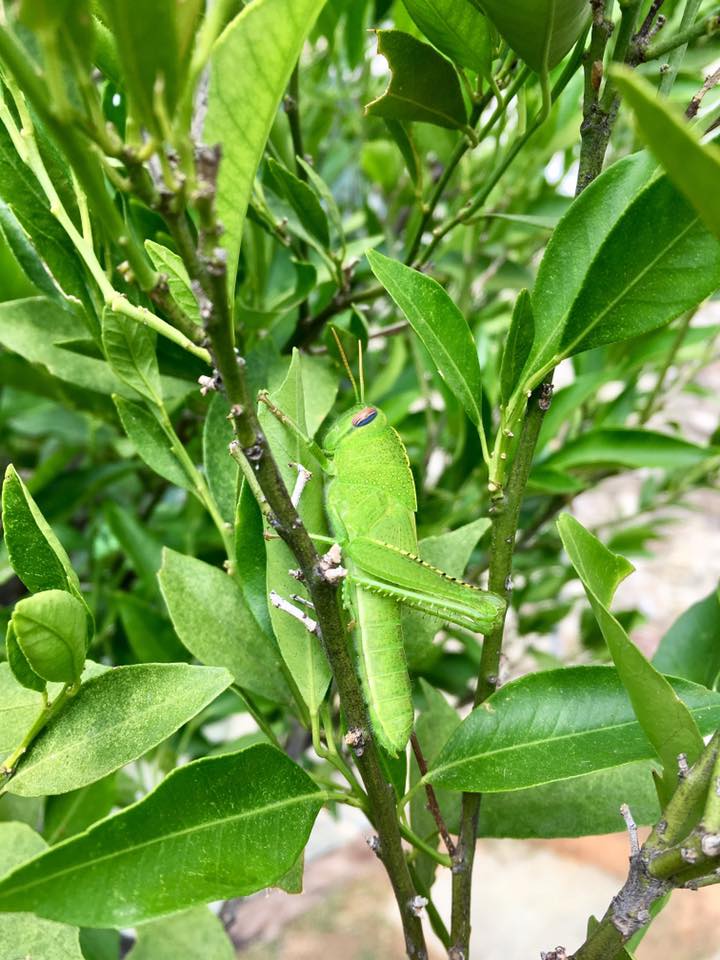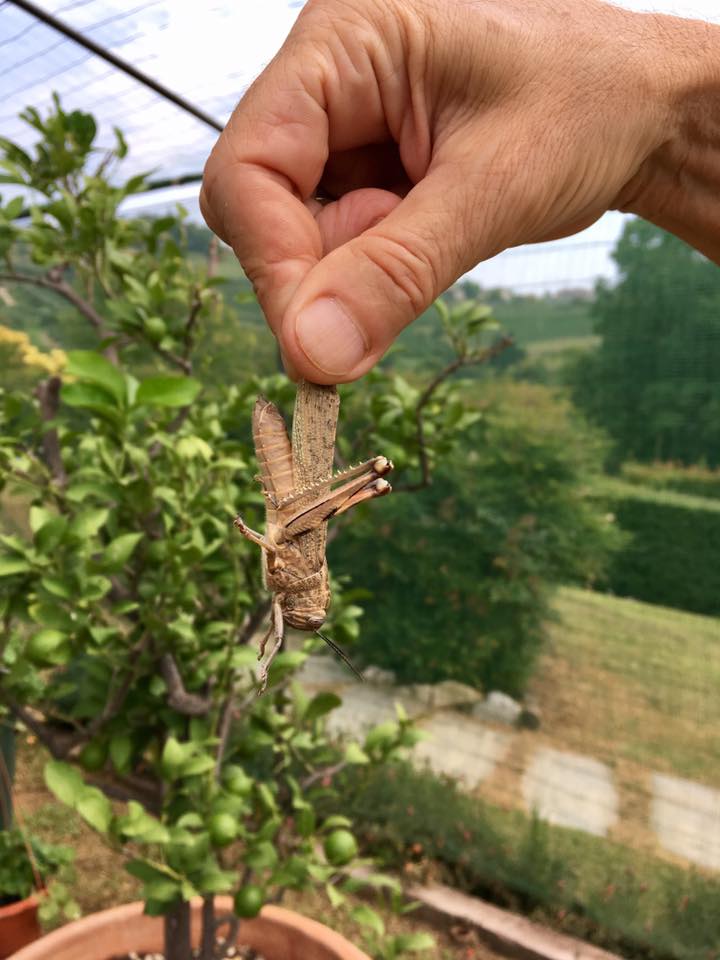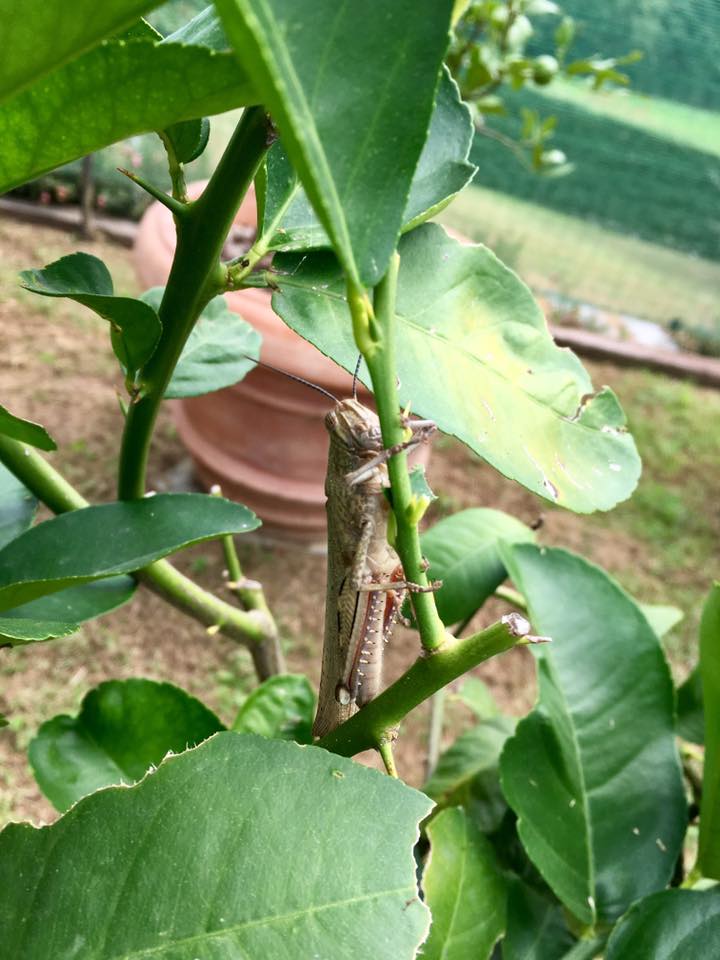 "If all mankind were to disappear, the world would regenerate back to the rich state of equilibrium that existed ten thousand years ago. If insects were to vanish, the environment would collapse into chaos".
E. O. Wilson