Slide 1
MIKROKOSMOS.
THE RESTAURANT
We are the first restaurant in Germany that has edible insects on its daily menu! But we do not only offer dishes with insects. Our menu consists of sustainable food that helps to protect our environment, because we believe that this is the food of the future.
Slide Diego
CHEF DIEGO CASTRO
Diego Castro is chef and director of culinary research at Mikrokosmos. He explores the tastiest ways to integrate insects into Western food culture and combines the traditions of his native country Peru with regional products, inventing a fusion kitchen that proves that sustainability can be extremely delicious.
Slide Diego
OUR MAIN PARTNERS
AND LOCAL HEROS
The shorter the delivery route, the more energy-saving and better for the environment! Therefore, the ingredients of our dishes come from trusted partners from Berlin and Brandenburg, who not only preach sustainability but put it into practice.
When we talk about future food, we mean a cuisine consisting of dishes that we need to consume in the coming years in order to preserve and protect our environment. This includes insects, of course. But they are only a small part of the cuisine of Mikrokosmos. The future will be more and more about the efficiency of each product we eat. And that efficiency is closely linked to reducing greenhouse gas emissions and CO2. This means that the focus will be on short delivery routes and a sustainable production of all products.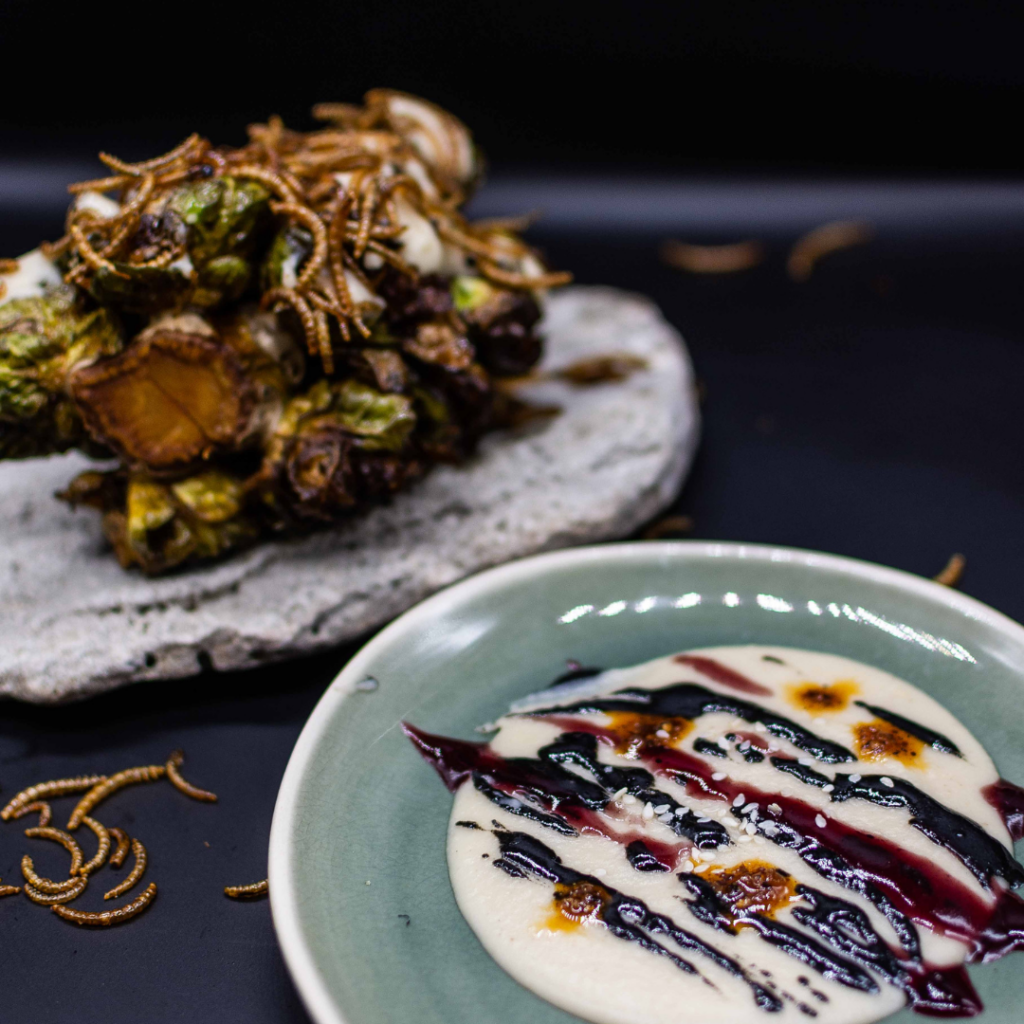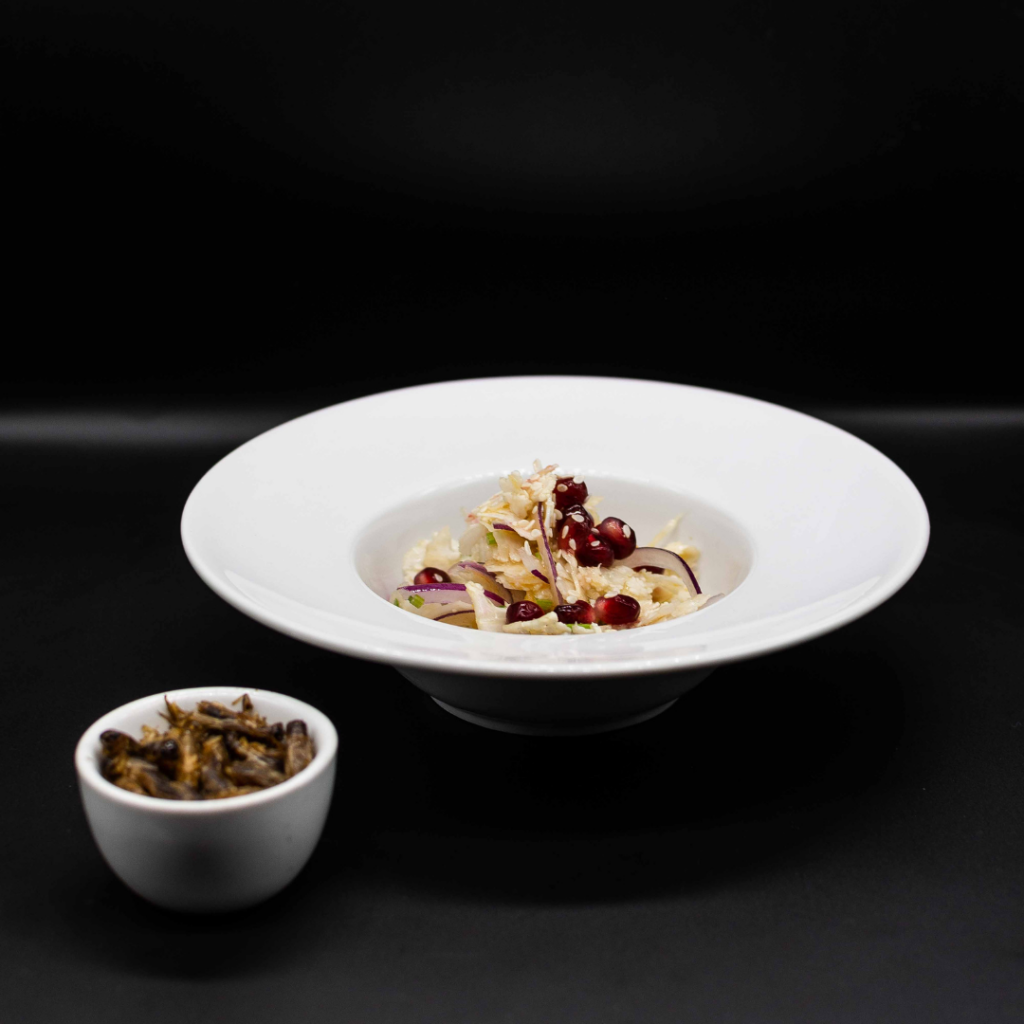 ORGANIC, HEALTHY AND TASTY

Our dishes are made from organic and seasonal products from local farmers (or hunters) in Berlin and Brandenburg and our menu consists mainly of vegan and vegetarian dishes. However, a few dishes contain animal products, including edible insects that are permitted in Europe, carefully selected by us and raised by certified farmers exclusively for human consumption. Our chef and maitre de cuisine Diego Castro combines the traditions of his Peruvian roots with regional German products and invents a fusion cuisine that proves that sustainability can be extremely delicious.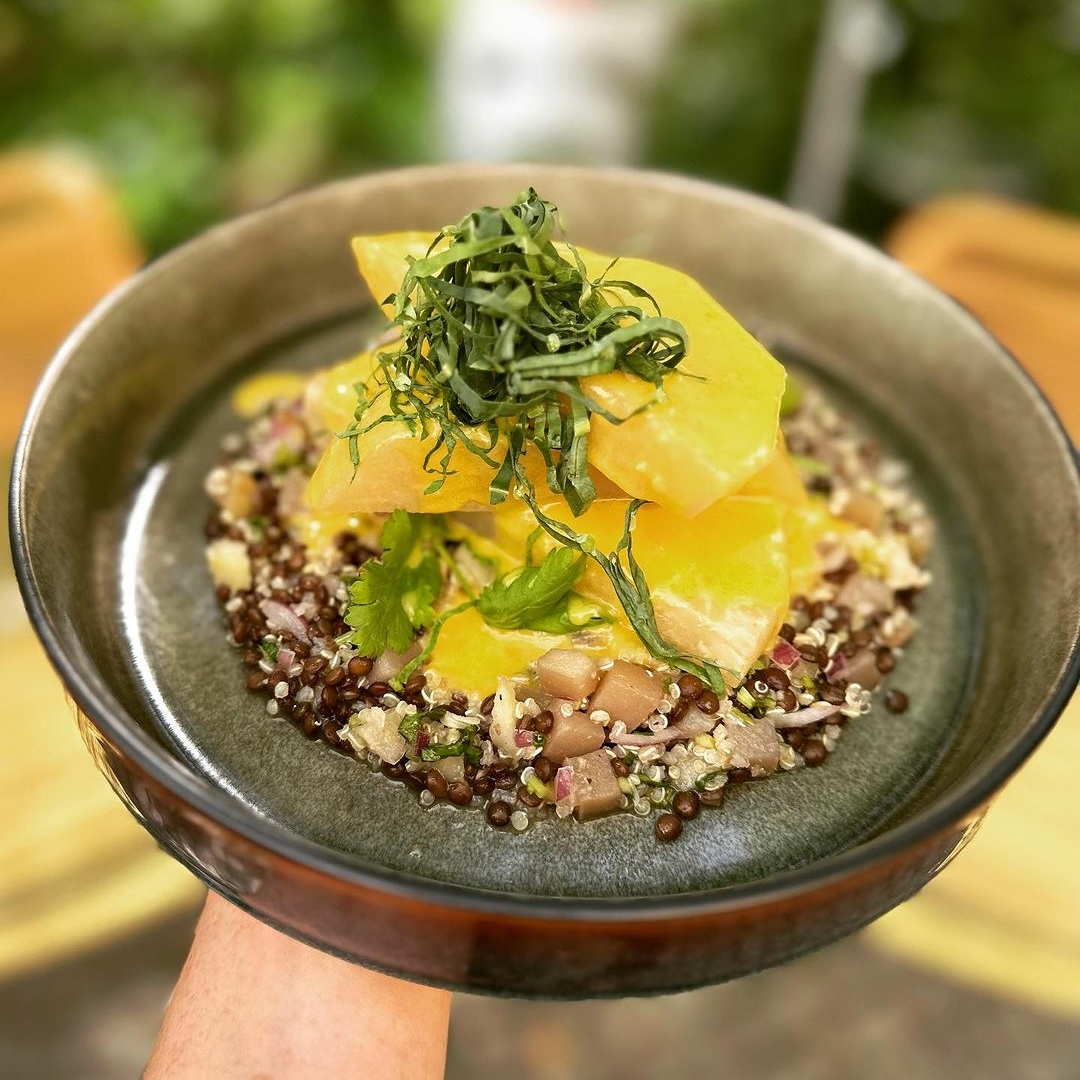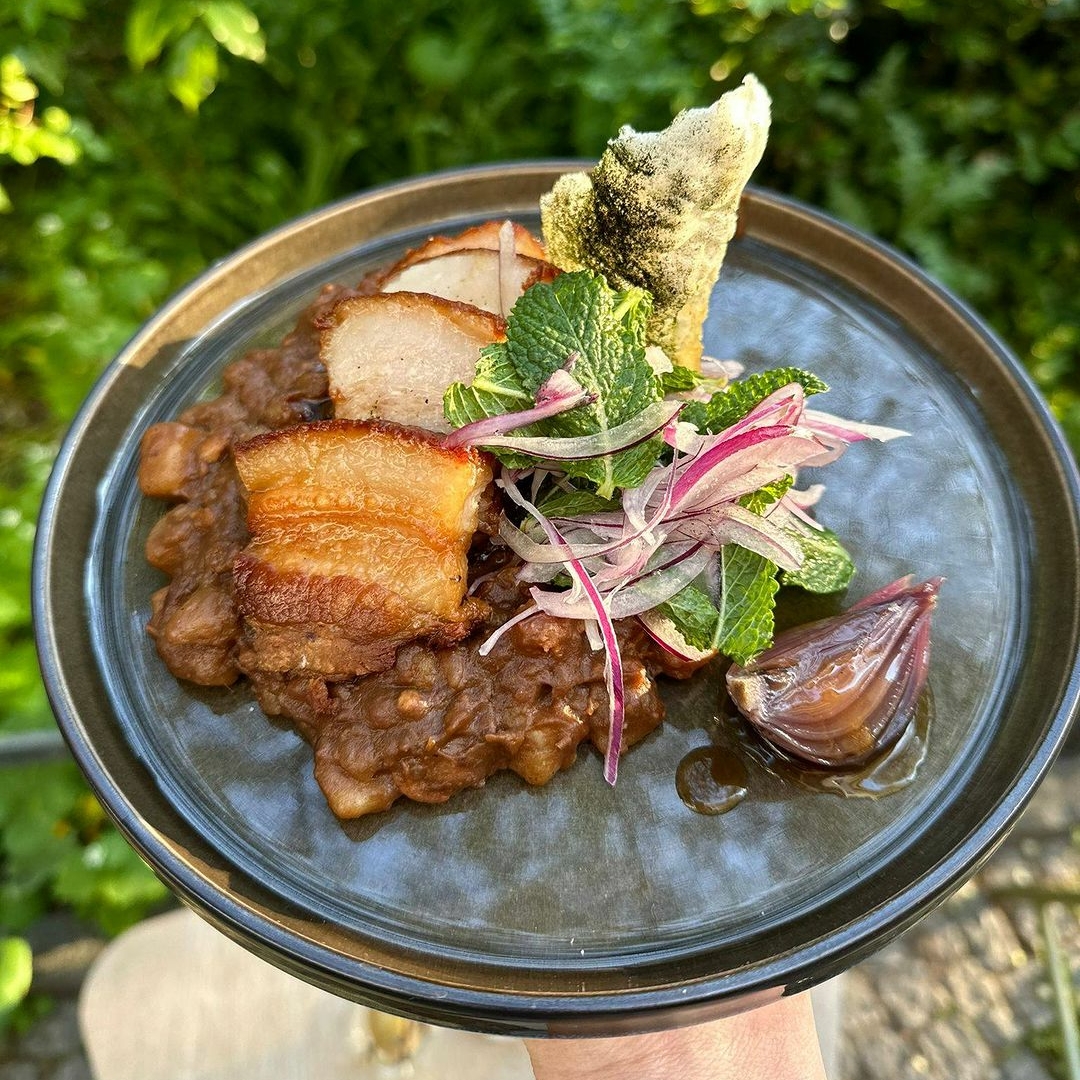 GET YOUR INSECT DOSE

Insects are not only a sustainable protein in our dishes, but they also allow us to play with different textures and flavor elements. You can add them fried, roasted, deep-fried or caramelized to any dish or buy them in our store as "insects to go". Just ask at the counter.
EVENTS & CATERING
Do you want to surprise consumers, customers or friends? Or you are still looking for a special event idea? We organize your event in our restaurant, inspired by the world of insects and combining cuisine, art and music.